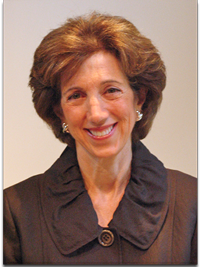 Martha Winter Gross, PhD, LCSW
Dr. Martha Gross is a licensed psychologist in Washington, DC, where she has been in private practice for 40 years. She works with adults facing a variety of life's stresses and challenges, providing therapy in individual and couple sessions.
As a therapist, Dr. Gross sees her role as a facilitator who helps patients clarify difficult issues, examine patterns of thought and behavior, and develop new coping skills and tools. Her goal is to help individuals recognize their own internal strengths and resources, and build on them. She believes that as we develop deeper understanding of how past experiences affect current feelings and behavior, we can alleviate symptoms, change destructive patterns, and improve the quality of our lives. She works in a collaborative way with each patient, drawing on therapeutic approaches developed over four decades, including insight-oriented therapy, cognitive behavioral techniques, somatic experiencing, and the healing potential of compassionate relationships.
Dr. Gross treats individuals suffering from depression, anxiety, and adjustment struggles, and specializes in issues surrounding sexual dysfunction, relations within stepfamilies, and major life transitions.
In addition to her private practice, Dr. Gross is an associate clinical professor at Georgetown University and assistant clinical professor at George Washington University medical school.